No matter how tempting it is to stay under the covers in your luxurious hotel room, take advantage of the winter season here in the foothills! From outdoor activities and festive pursuits to world-class entertainment, there's something for everyone in our pick of the best cold-weather things to do in the area. We will have the hot cocoa here, ready and waiting, when your adventuring is done.
Located 40 miles north of the National Exchange Hotel is Royal Gorge, the largest cross-country ski area in North America. Stride through towering pines and expansive meadows taking in stunning vistas of majestic Tahoe peaks.
Royal Gorge is comprised of eight distinct trail systems with 92 groomed, tracked trails spread over 6,000 acres! All ages and ability levels can try classic cross-country skiing, skate skiing and snowshoeing in the gorgeous expansive park with eight warming huts offering respite from the elements.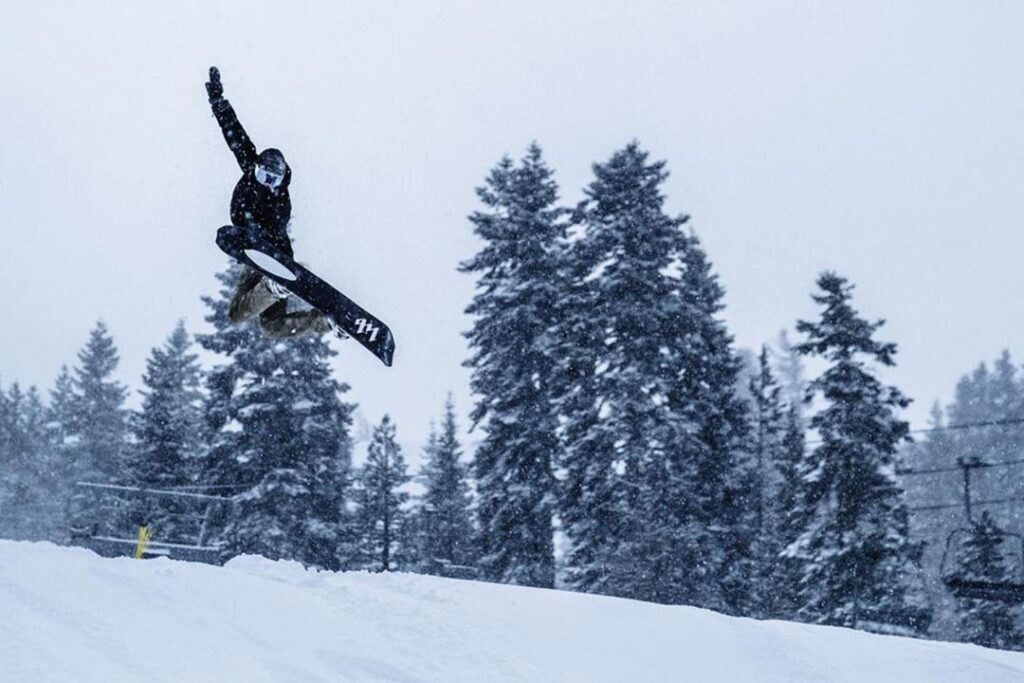 Boreal Mountain:
Located near Lake Tahoe offers skiing and snowboarding, terrain parks, snow play, tubing, and a great family atmosphere. The only mountain in Tahoe that offers Night Skiing!
Woodward:
The ultimate year-round action sports mountain playground, Woodward is home to trampolines, foam pits, parski equipment and an indoor skatepark. Kids and teens can attend camps to learn and improve on scooter, skate, parkour, bmx, ski and snowboard skills.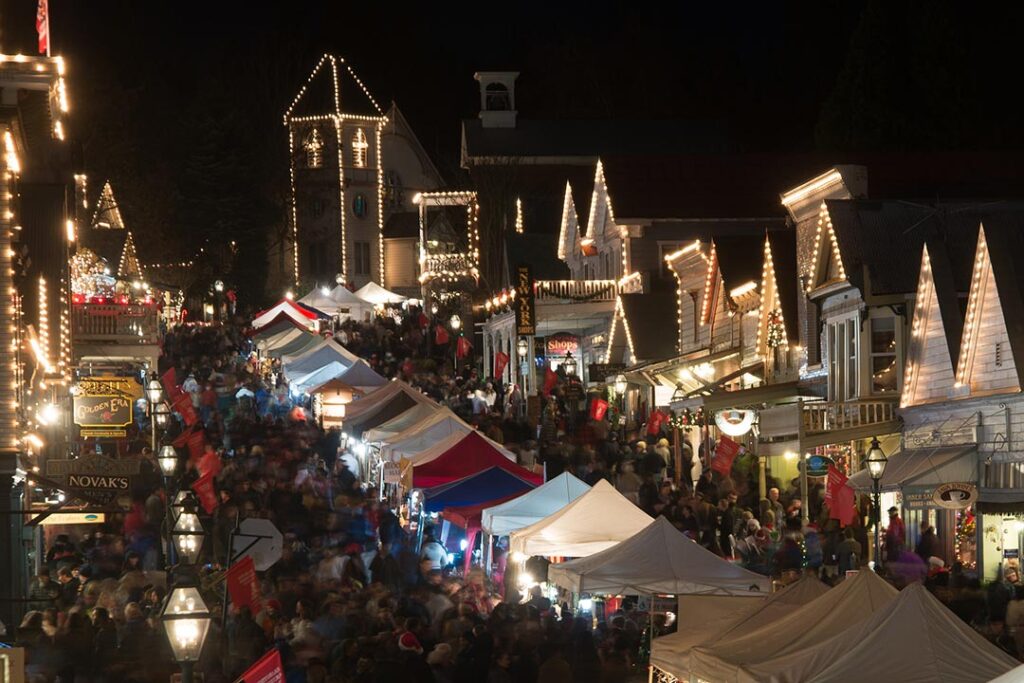 During the annual Victorian Christmas Street Faire, Nevada City embraces it's Victorian roots in a Dickens spirit- with authentic gas lamps alight, chestnuts roasting on a open fire, street performers, carolers and 150+ makers booths. Victorian Christmas is an unforgettable holiday experience!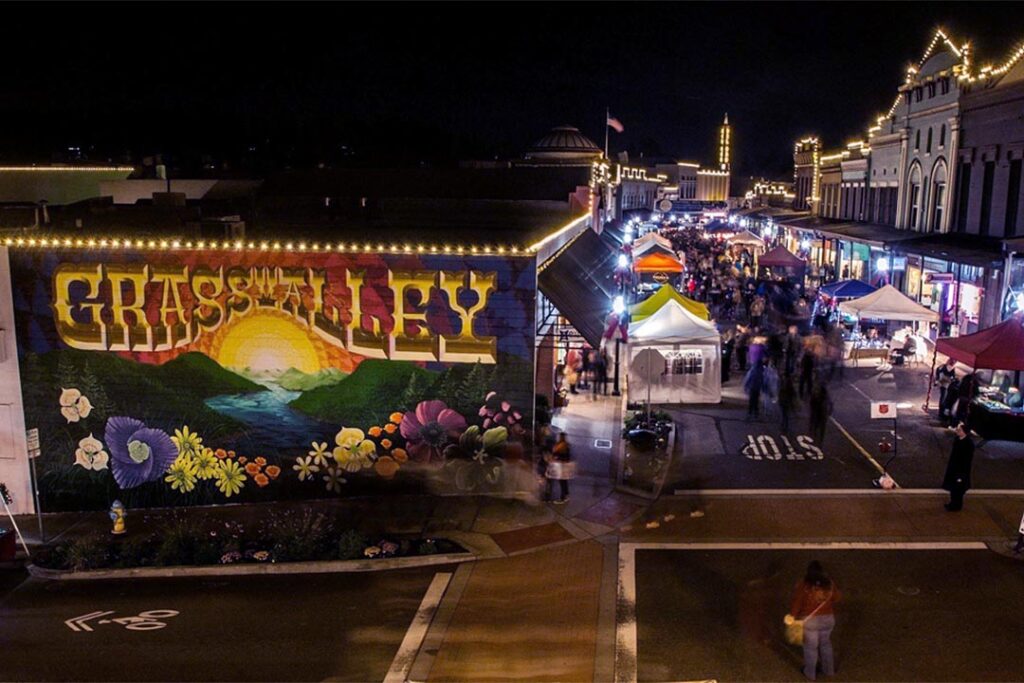 Immerse in the sights and sounds of an old fashioned Grass Valley Christmas; carolers, musicians, and a fire pit to warm your hands. Look for Santa and Mrs Claus, Snow Queen, the Tree Lady, and other holiday characters. The event hosts craft and food vendors, and the town shops, restaurants, wine tasting rooms, tap houses and bars are open. The streets will be awash in festive holiday décor, lights and sparkling windows.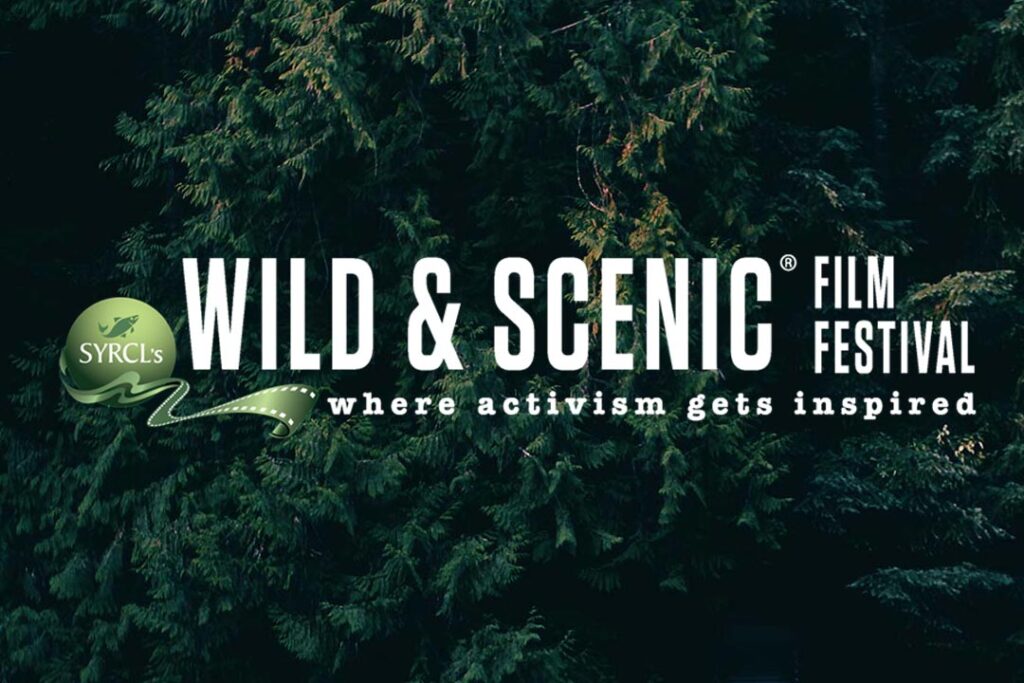 Wild and Scenic Film Festival
For 19 years, the Wild and Scenic Film Festival has been inspiring activism through film and art.
The festival, with headquarters at the National Exchange Hotel, features films, workshops, panels, art exhibitions, Q&A sessions and talks inspiring environmental activism and a love for nature–through film.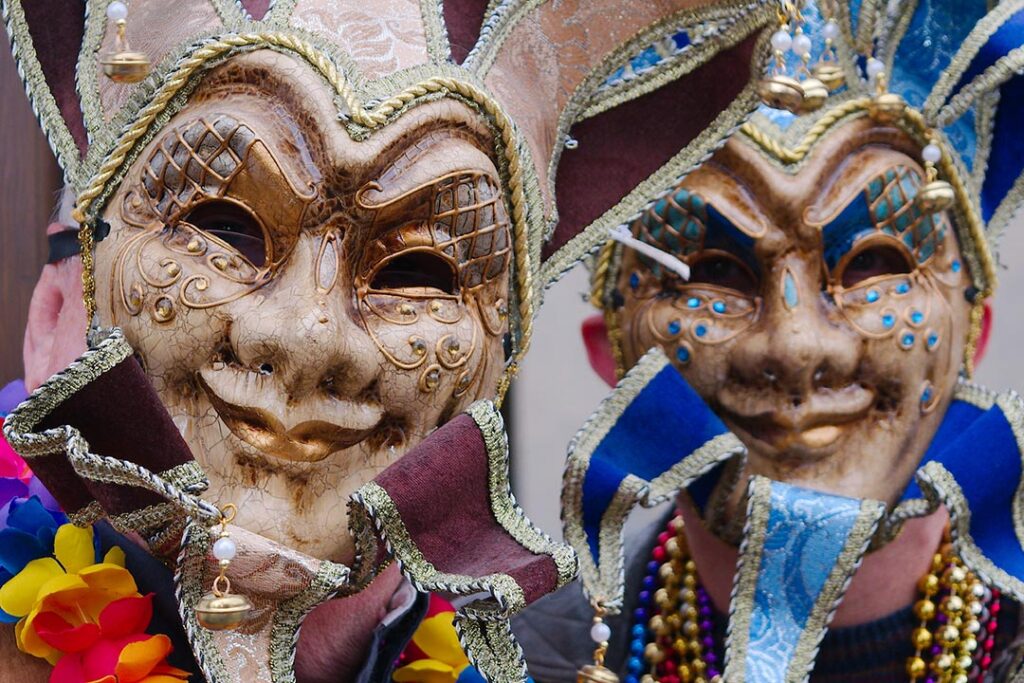 Mardi Gras Parade and Street Fair
Spectators crowd the streets to enjoy the floats and revelers at the annual Mardi Gras Parade. This colorful annual event, lights up the streets with bright costumes, beads and a sense of playfulness that pervades both the Street Fair and Parade. Find accessories for your perfect costume, shop hand-made gifts or pick up some extra beads for friends. Purchase masks The street fair features vendors selling food, drinks, crafts and more.

"Nature gives to every time and season some beauties of its own."