Everything comes alive at Spring Time in the Gold Country!
Spend the ever lengthening day shopping, wine tasting, hiking fields of wildflowers or seeing amazing live music- there's something for everyone in our pick of the best spring activities in the area.
After all the exploring, come back to your home away from home for a decadent meal and fall into our luxe beds for a rejuvenating nights sleep!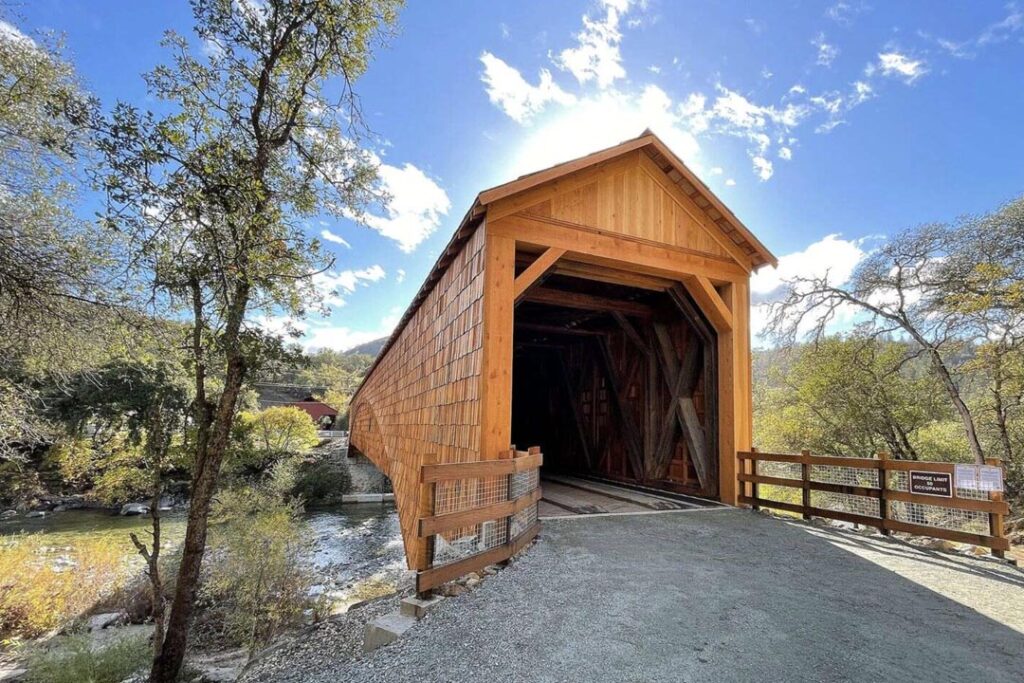 Located at Bridgeport State Park, Buttermilk Bend is a perfect location for a beautiful riverside hike or a lazy afternoon picnic- swaths of wildflowers cover rolling hills next to the South Yuba River, framed by the Bridgeport Bridge, the longest, single span, covered bridge in the world.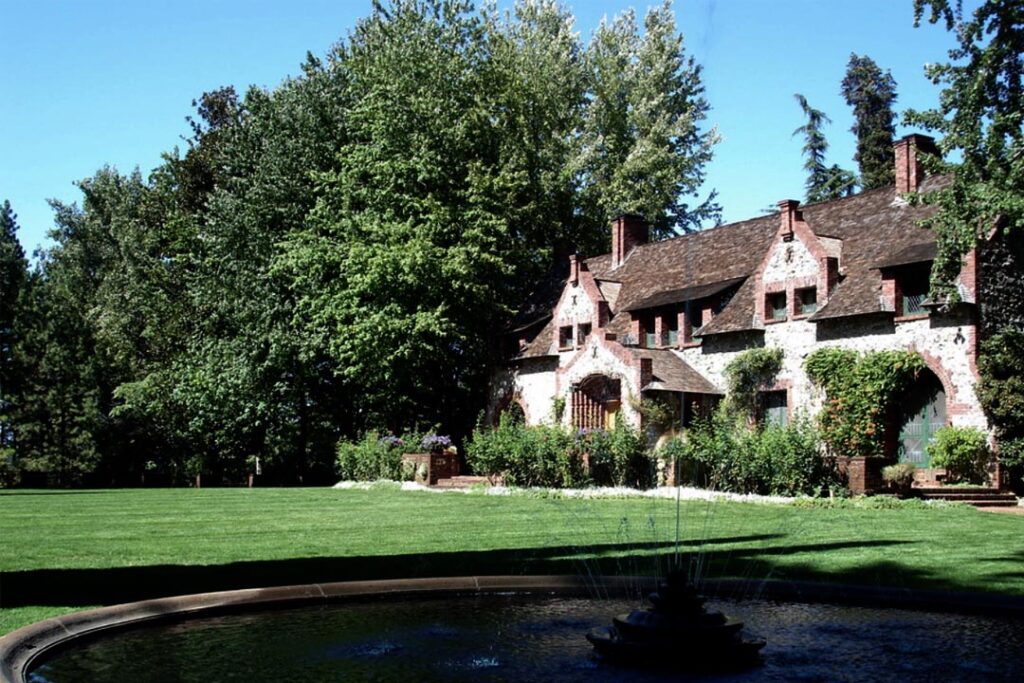 Step back in time at Empire Mine- one of the oldest, deepest, and richest gold mines in California. Take a guided tour of the breathtaking Bourne Mansion and sprawling formal gardens or venture forth and explore the 856 acres of forested backcountry and fourteen miles of hiking, mountain biking and equestrian trails.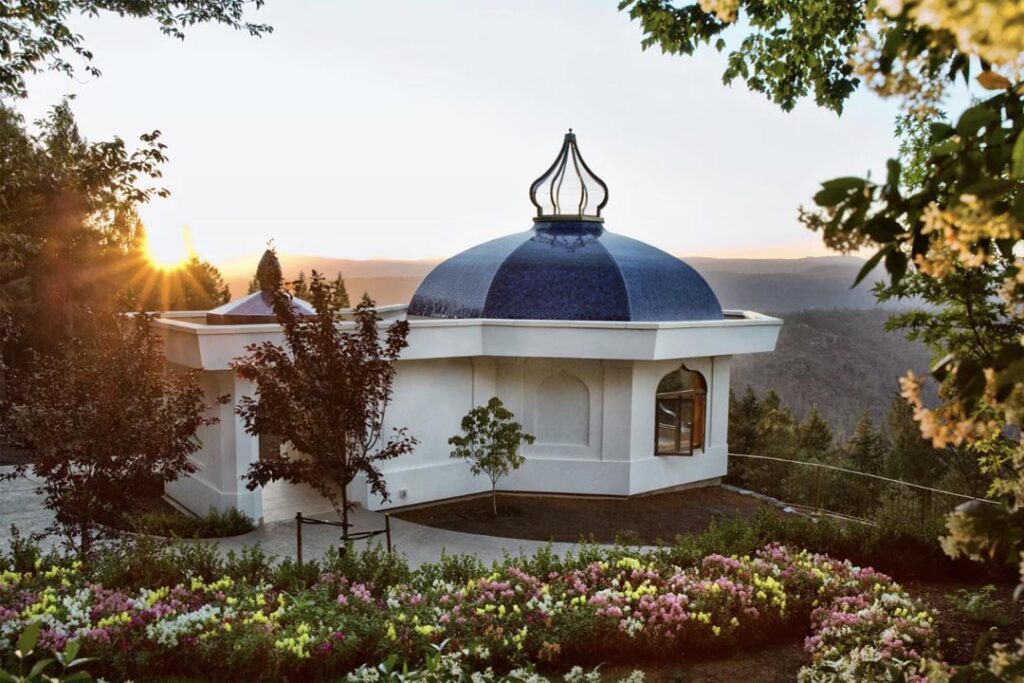 Ananda Village, a yoga and meditation retreat located a half hour drive from downtown Nevada City is home to the Crystal Hermitage gardens- terraced acres of blooming cherry trees, dogwoods and tens of thousands of tulips in a sprawling garden perched on the edge of a canyon offering unparalleled vistas.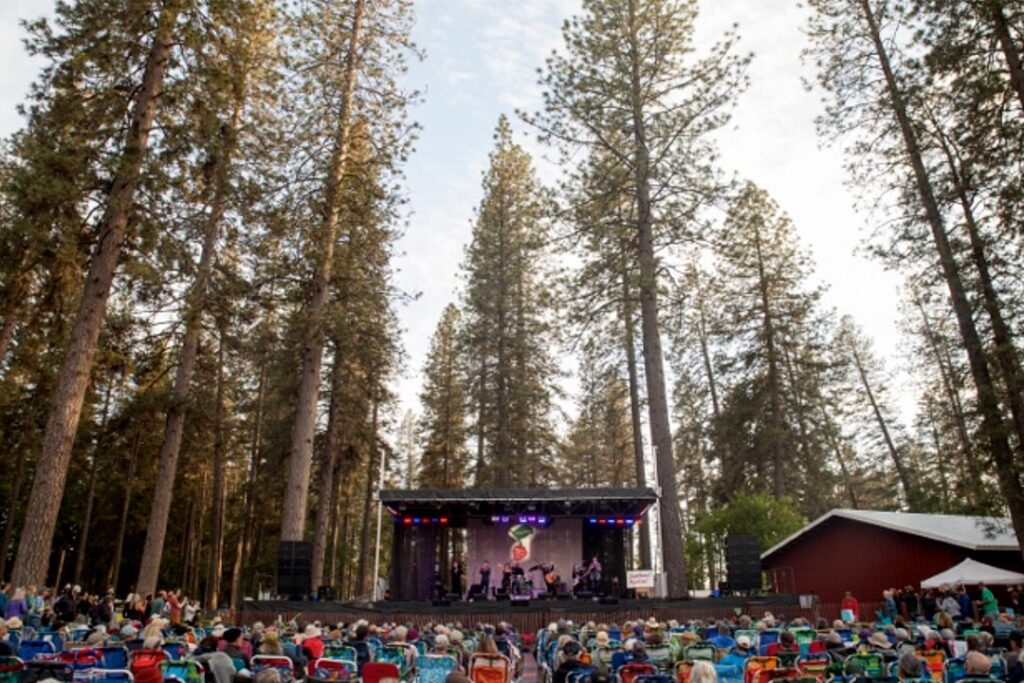 STRAWBERRY MUSIC FESTIVAL
Mountains. Magic. Music. A lively, four-day event at the Nevada County Fairgrounds in May, features dozens of bluegrass, blues, folk, swing, indie rock, gospel, Cajun and Celtic music acts—and probably some unlabelled genres too. A uniquely participatory music festival where attendees are encouraged to join in!
"Nature gives to every time and season some beauties of its own."